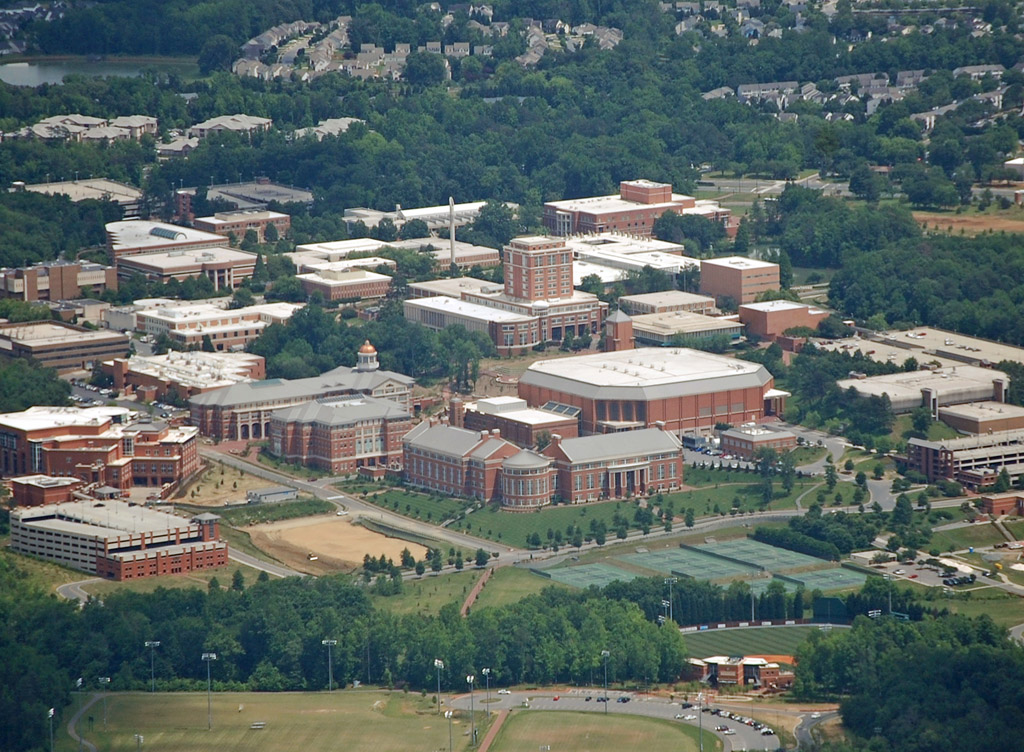 University City is a popular Charlotte neighborhood sometimes referred to as the University area or even just simply U-City. While it's mostly within the city limits of Charlotte North Carolina, it does touch some of the outer edges surrounding the University of North Carolina at the Charlotte campus. Located in Mecklenburg County just southeast of Interstate 85, University City is bordered by Harrisburg to the East and Concorde to the Northeast. It includes popular Charlotte attractions such as the Charlotte Motor Speedway and the Concord Mills Mall.
Touted as one of the best places to live in North Carolina, the University City offers its 8600 residents an urban feel where most residents rent their homes instead of own. 88% of residents in University City rent and with the median rent of just around $1200, it makes an ideal place to enjoy that low-maintenance lifestyle. However, for those that choose to live in this area or invest, you can certainly find various options for rental income.
University City Schools
Obviously, University City is known for its schools but there are several private schools located within the boundaries such as Canon School, Countryside Montessori, and the Northside Christian Academy. The University of North Carolina at Charlotte is a public research university offering 24 Doctoral, 66 Masters, and 79 bachelor's degree programs. With over 150 living alumni across the country, this university is #1 in Latinx enrollment bridging the gap between society and technology through its hands-on programs and research.
Other popular schools in the University City area include the Metrolina Regional Scholars Academy, Lake Norman Charter School, Charlotte Engineering Early College, Community School of Davidson, and Corvian Community School, all with top ratings and reviews by parents, students, and teachers alike.
Things to Do in University City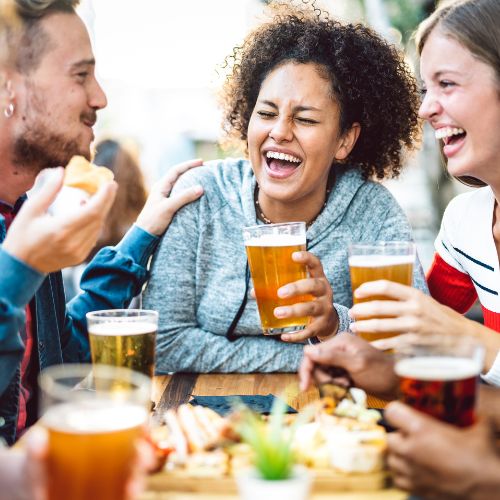 Just because the word "University" is in the name, doesn't mean we can't have a quirky side to go along with our brainiacs. University City is also home to more than 20 regional offices for Fortune 500 companies and sometimes is touted as its own little city. It's also home to University Executive Park and University Research Park, which employs thousands and offers a thriving economic demographic. Whether you're wandering through the Reedy Creek Nature Center or grabbing ice cream or coffee at one of the many shops, there's always something to see, do, and explore.
Make sure to check out Ninety's Milkshake Bar for their fantastic ice cream, molds, and milkshakes. Grab some fresh seafood at King Fish Poke or take a walk on the cultural side with Passage to India and Le Kebab Grill.
The University City area by night offers live music, fantastic sports games, Italian restaurant cuisine, unique breweries, and the Flying Saucer Draught Emporium for late-night fun. If you're a local, joined the UFO beer club to keep track of the number of beers you've tried because members who reach 200 earn a Ring of Honor displayed on the bar at the Line Saucer.
University City Real Estate
Even though most residents rent their properties, University City is a great place to consider buying or investing in a rental. There are multiple condominium units, apartment buildings, and smaller homes south of the intersection and Highway 24 and N. Tryon St. You'll find properties, rentals, and real estate tucked into every nook and cranny of University City.
Start browsing all homes for sale in University City below or simply contact my office to schedule a showing. I love this area and have helped buy and sell multiple properties in University City. I look forward to speaking to you about University City property investments or buying a home.
Search University City Homes for Sale
Image By Bz3rk – Own work, CC BY-SA 3.0, https://commons.wikimedia.org/w/index.php?curid=7105153